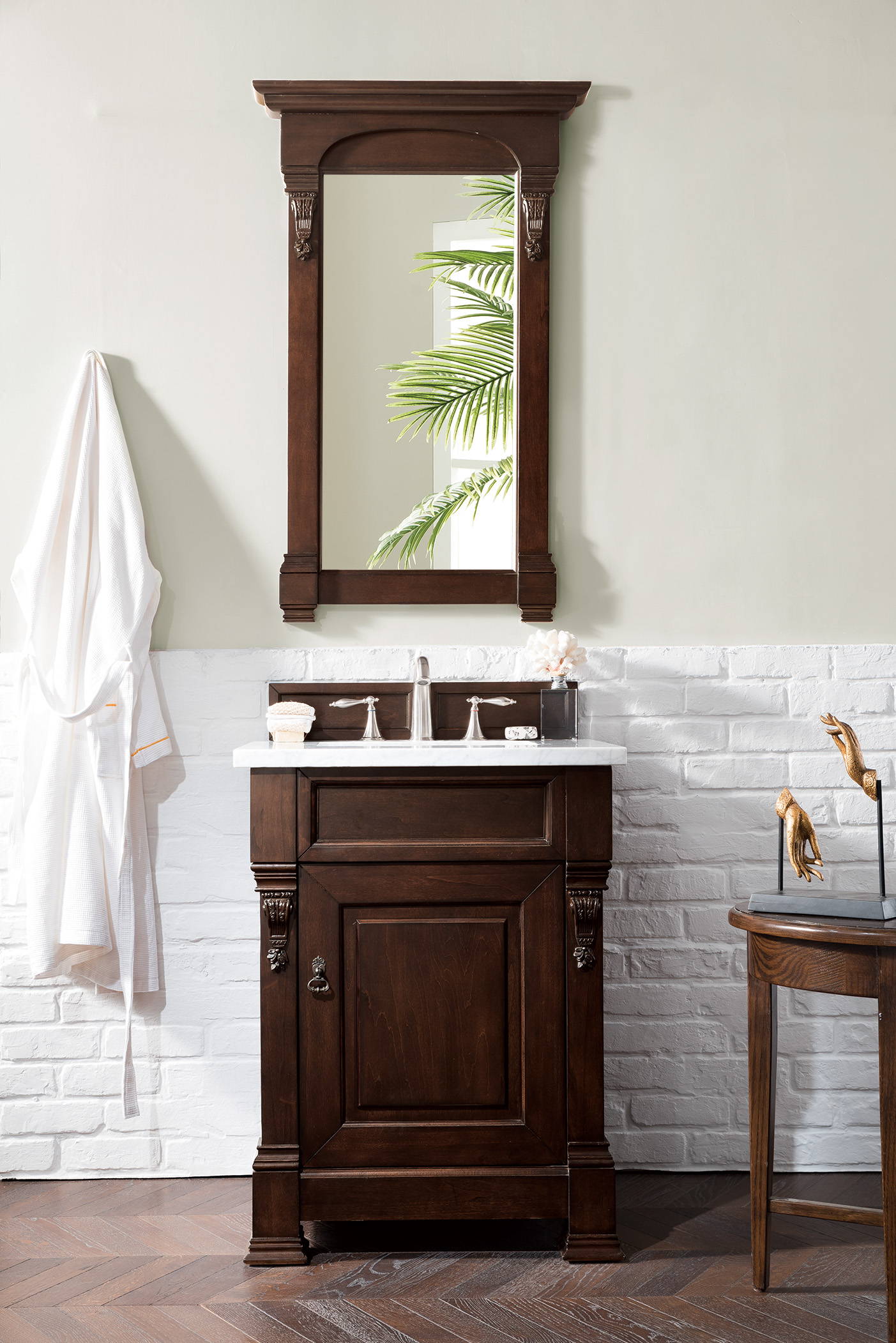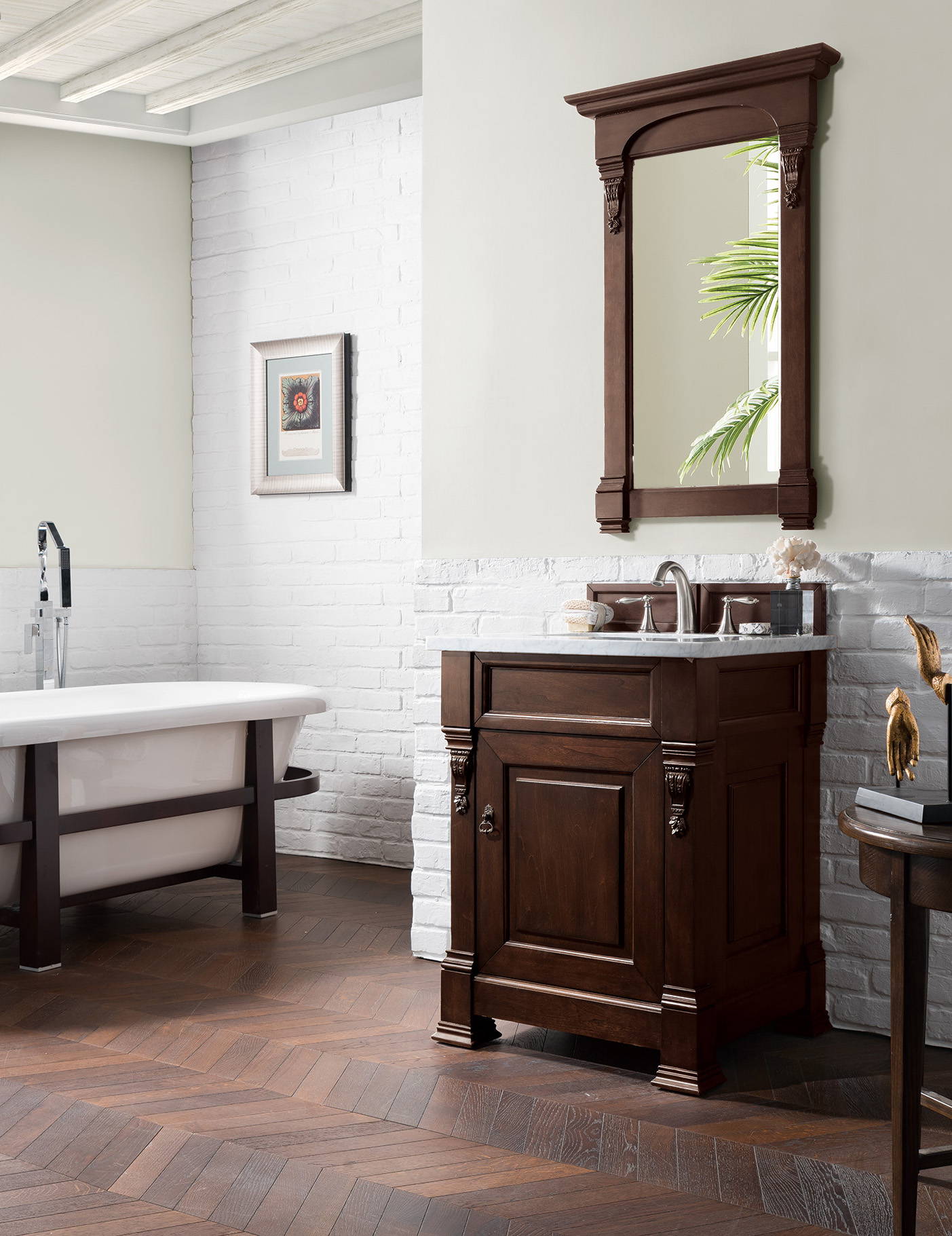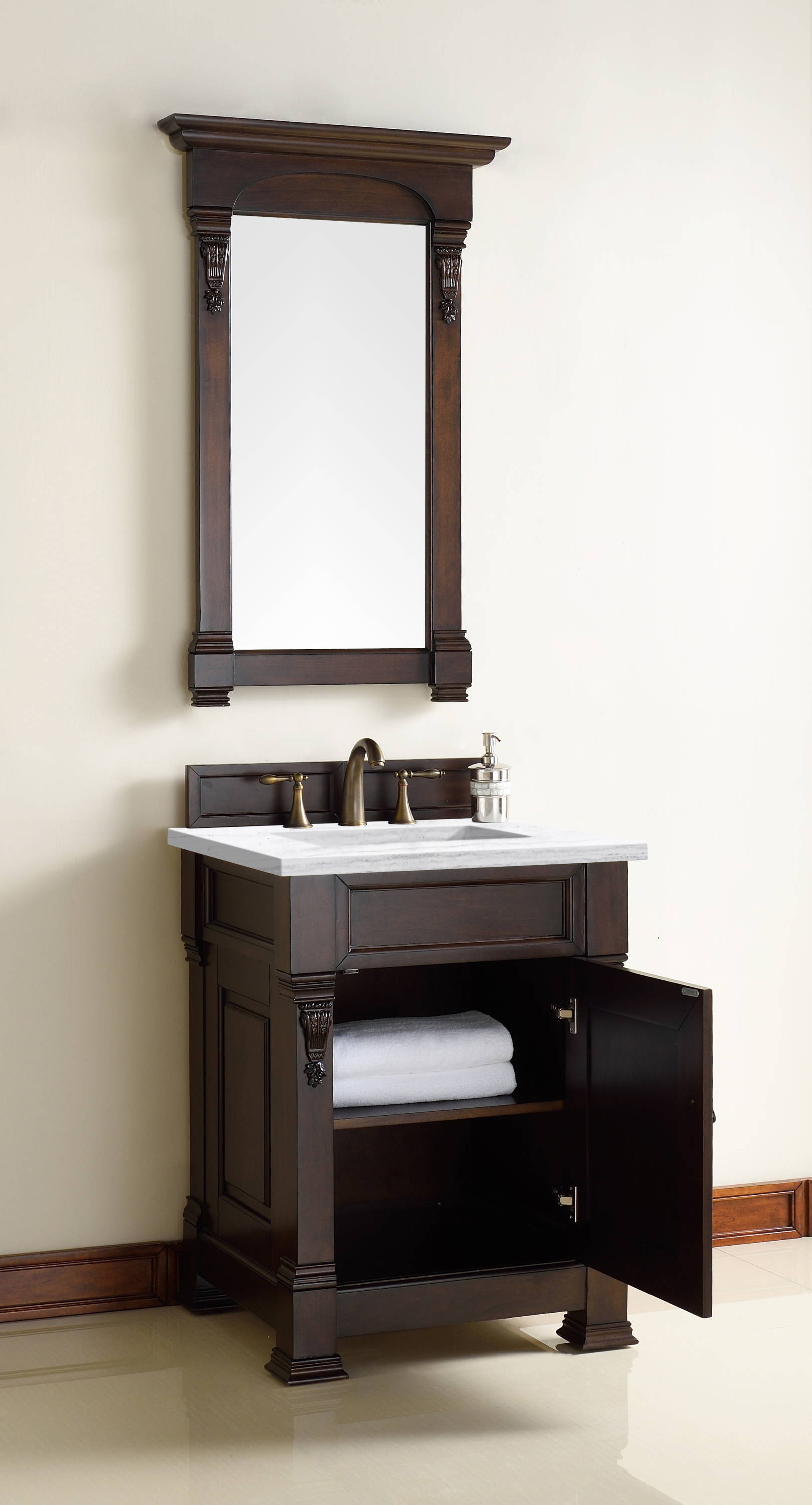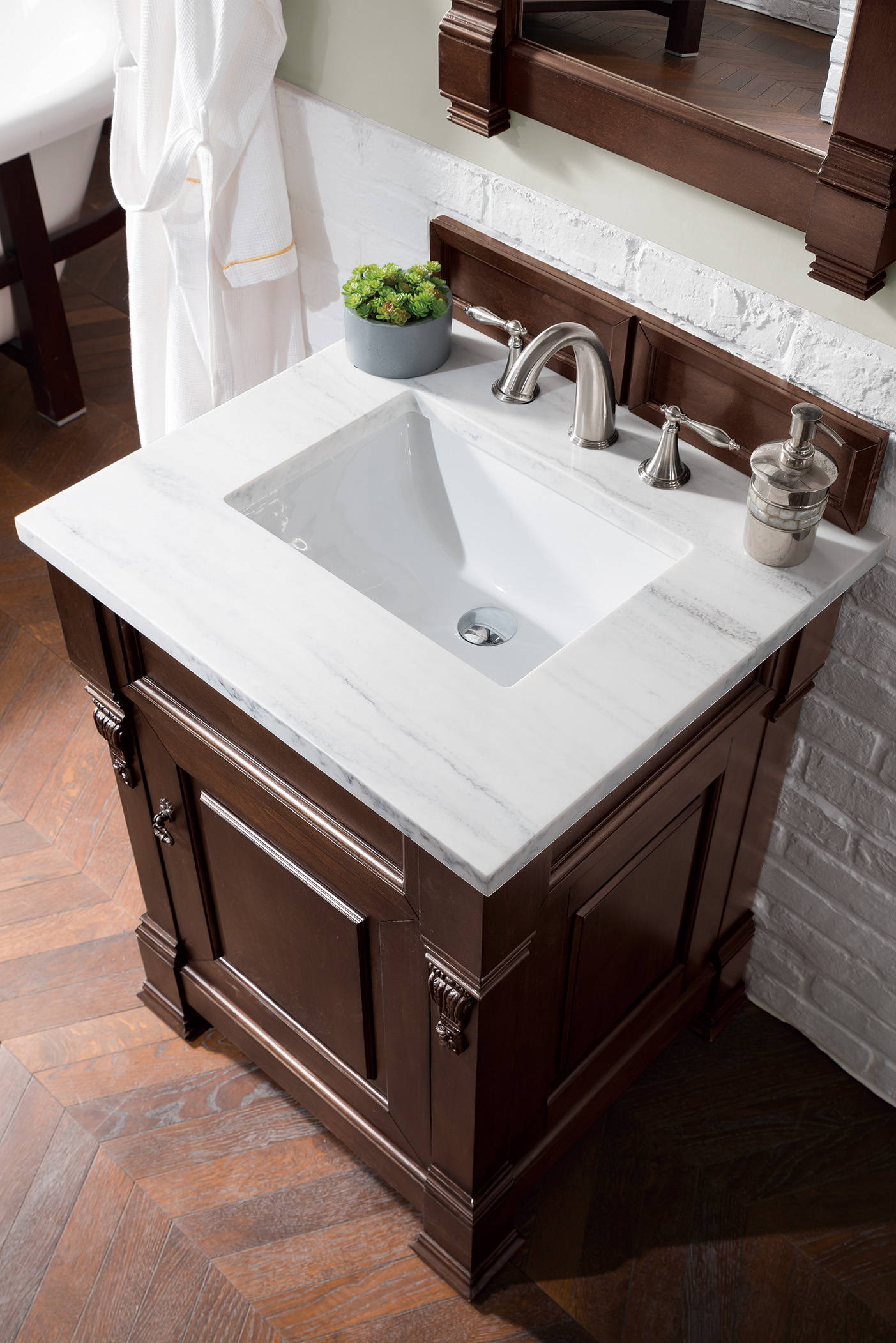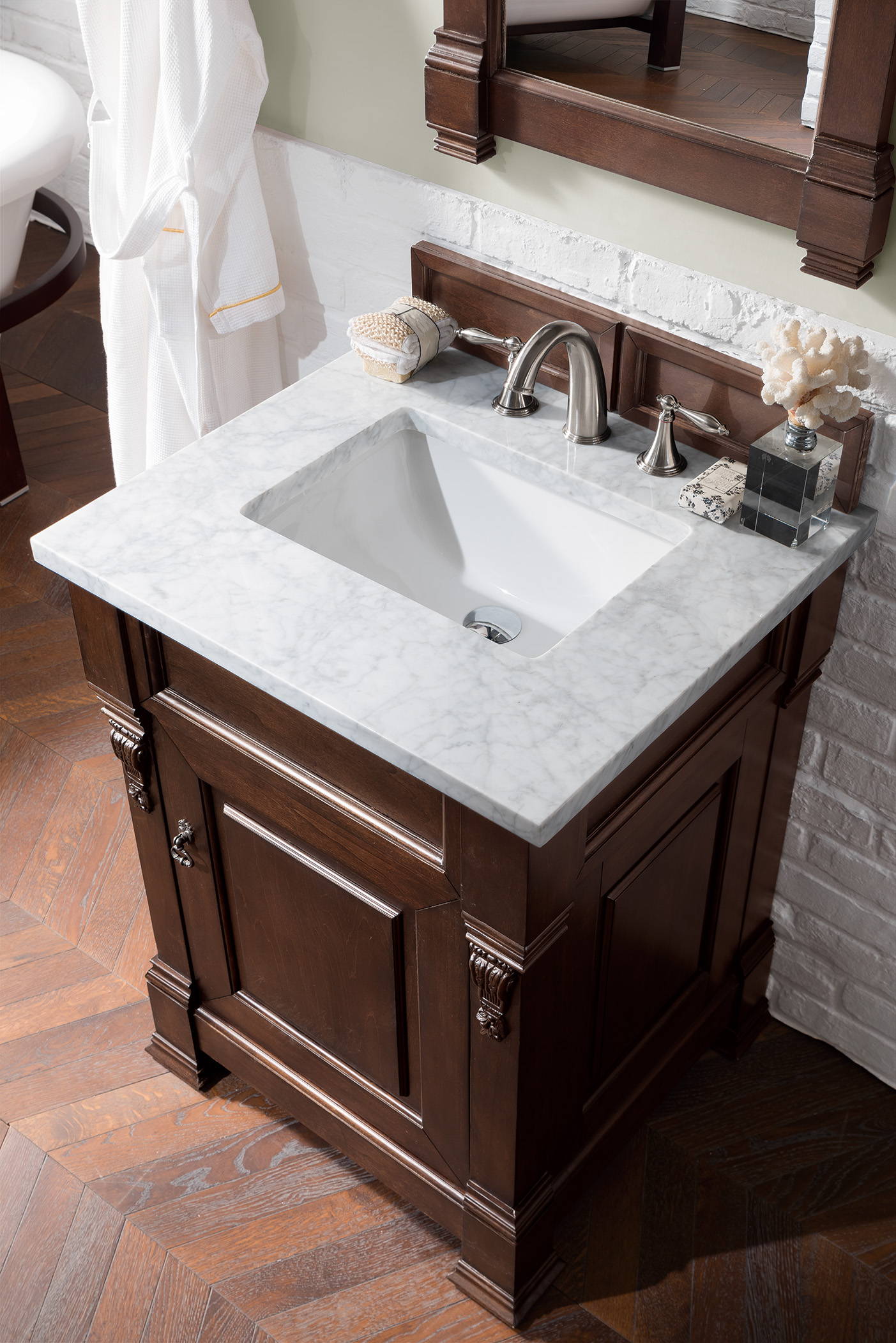 Burnished Mahogany Single Bathroom Vanity
The Brookfield Collection by James Martin Vanities features hand carved accenting filigrees and raised panel doors. Various storage options including doors opening to shelves for storage and drawers. This collection is offered in a variety of finish colors. Each cabinet is configured to work with our variety of 3cm countertops. The look is completed with Antique Brass finish door and drawer pulls. A matching decorative wood backsplash is included with each cabinet.
26" Single Bathroom Vanity

25.5"w x 22.75"d x 33.5"h
With Top 25.5"w x 22.75"d x 34.3"h
147-114-V26-BNM
Soft Closing Hinged Doors
Under-Mount Soft Close Slide Drawers
Brushed Aluminum Laminate on Bottom of Drawers
Antique Brass Finish Hardware
Decorative Wood Backsplash
Poplar Wood Solids
Poplar Veneers

Moisture and UV Resistance

Silestone possesses the ideal characteristics for bathroom countertops. With a low absorption level and virtually no joints, the bathroom surface will remain unchanged after its daily use.
Stain Resistant
Scratch Resistant
High Impact Resistance
Charcoal Soapstone Quartz
050-S26-CSP-SNK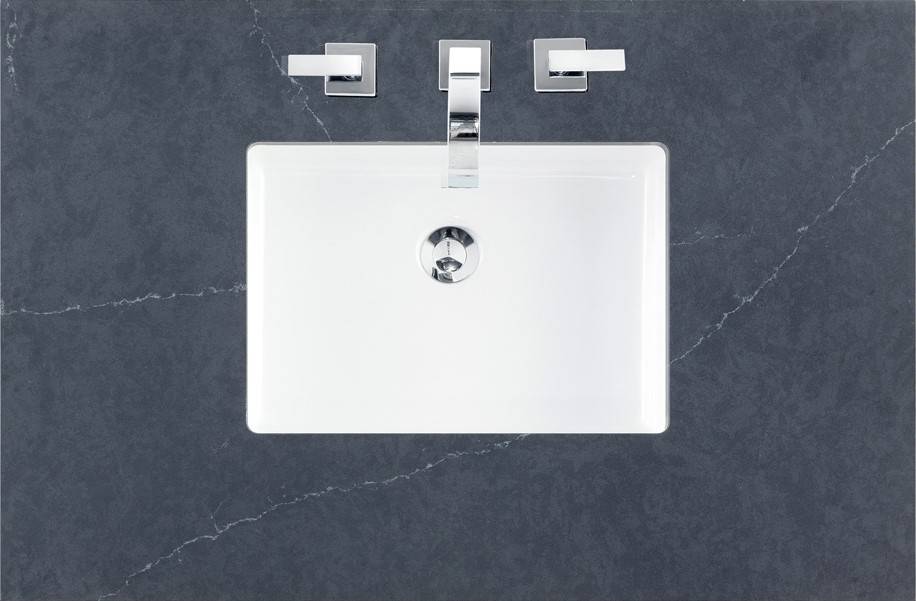 Classic White Quartz
050-S26-CLW-SNK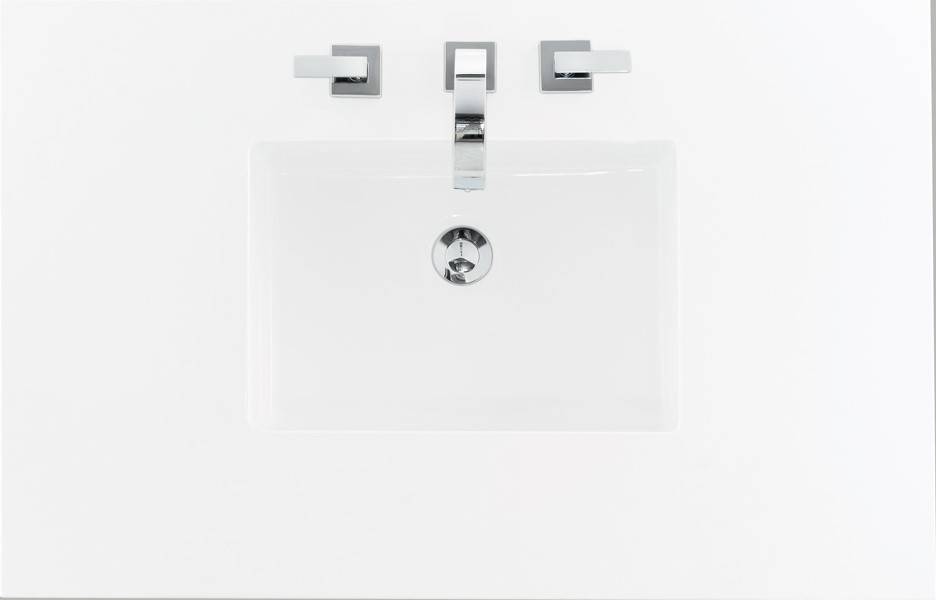 Pearl Jasmine Quartz
050-S26-EJP-SNK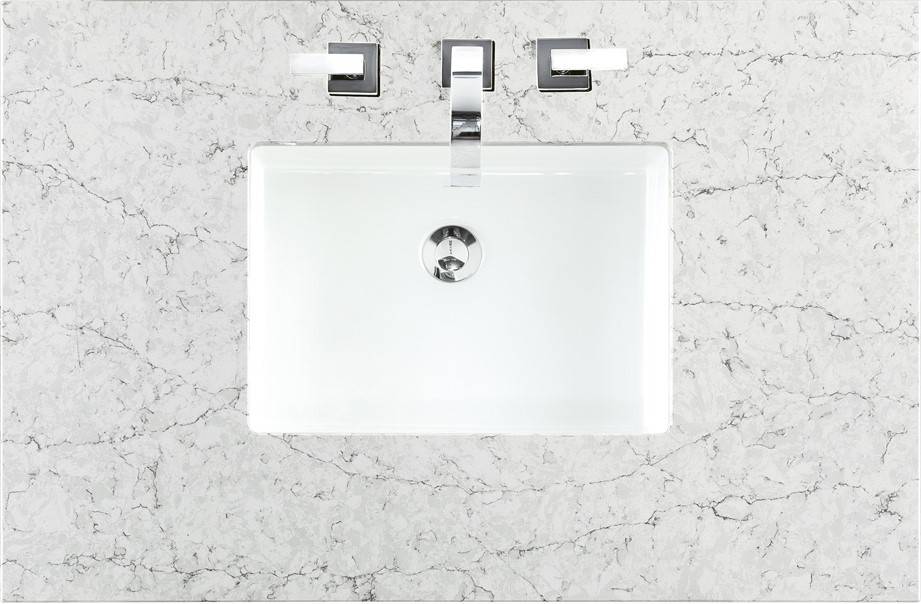 Grey Expo Quartz
050-S26-GEX-SNK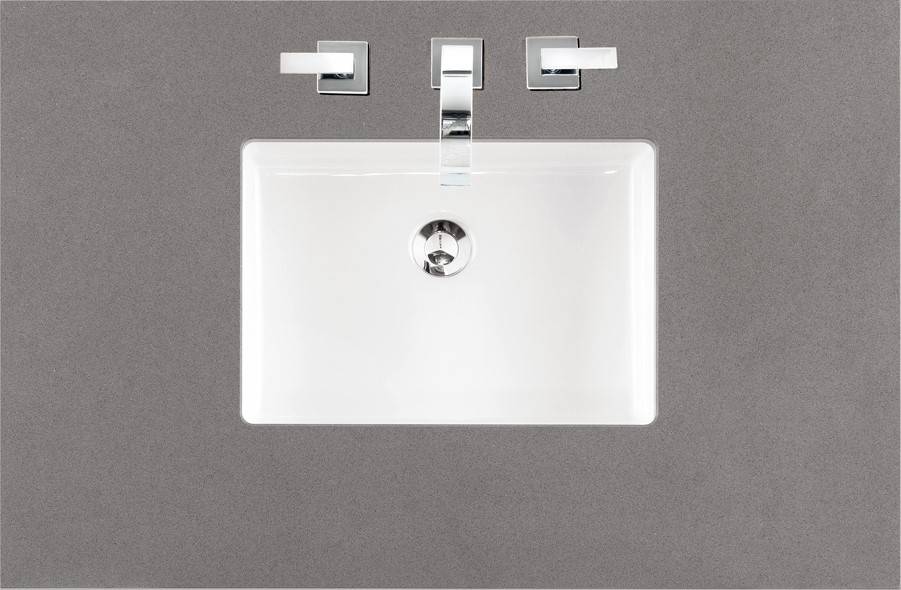 Eternal Marfil Quartz
050-S26-EMR-SNK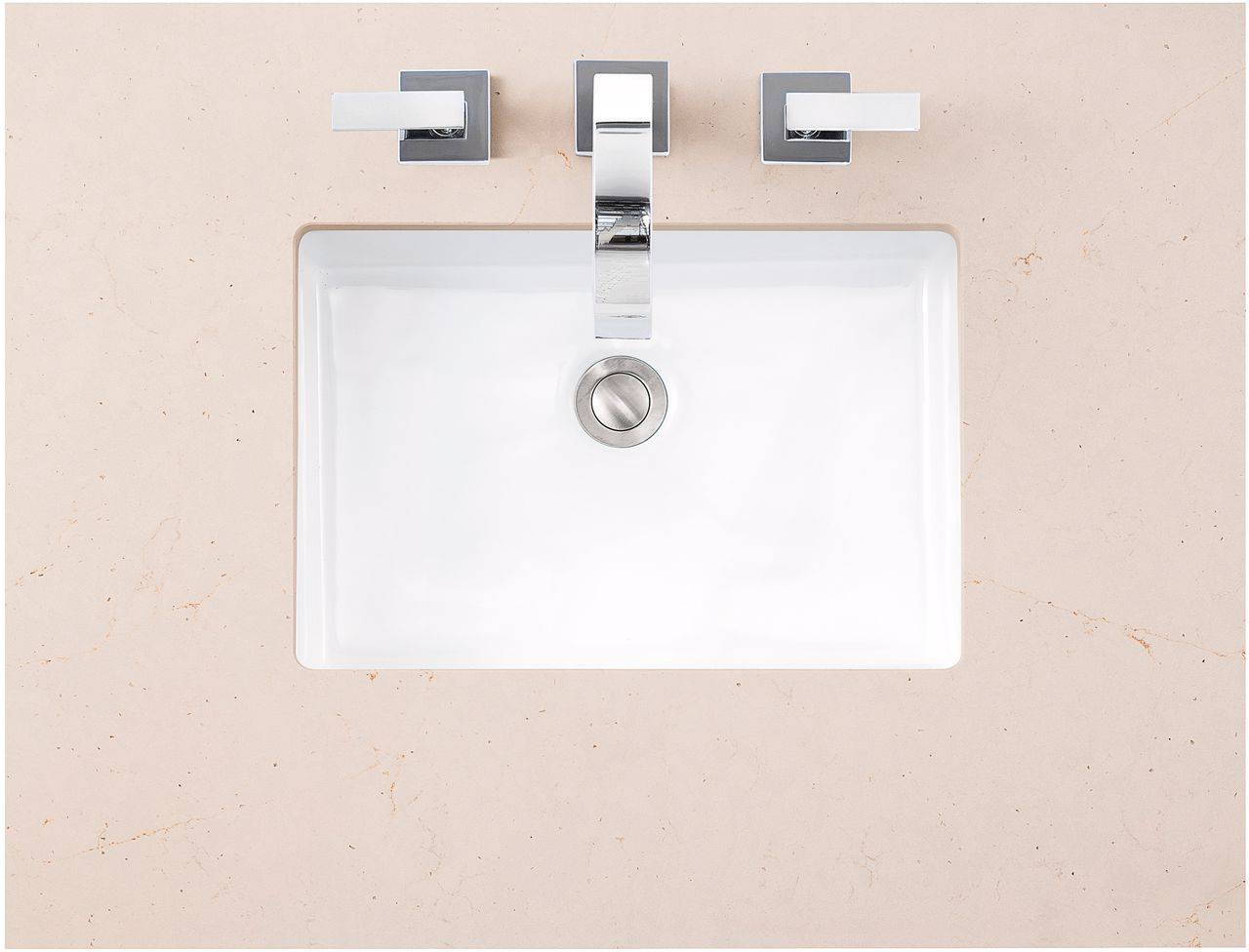 Eternal Serena Quartz
050-S26-ESR-SNK
Cala Blue Quartz
050-S26-CLB-SNK

Ethereal Noctis Quartz
050-S26-ENC-SNK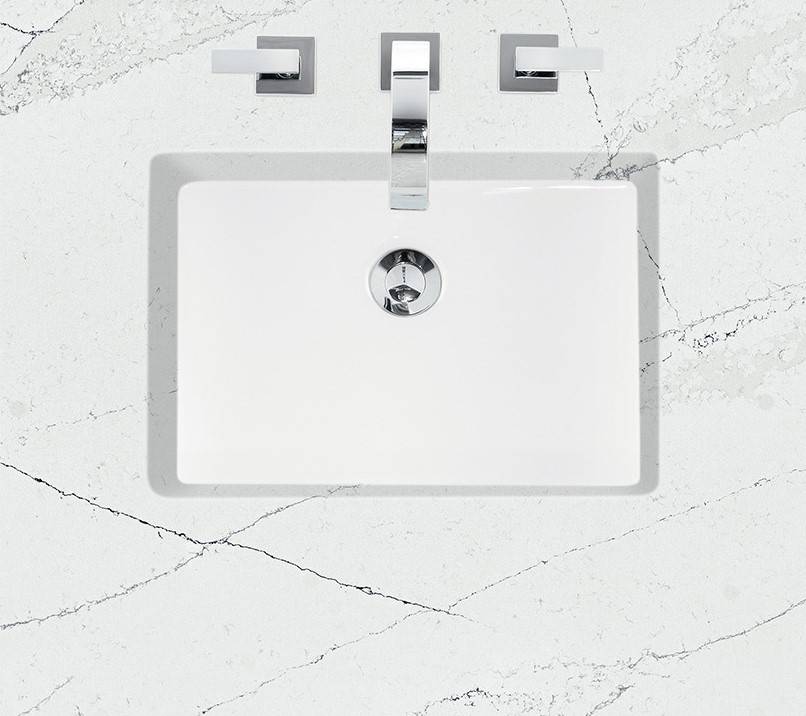 Carefully cut from selected all natural stone blocks. With naturally occurring imperfections that enhace the characteristics of this beautiful stone
Carrara White Marble - Rectangle
090-S26-CAR-SNK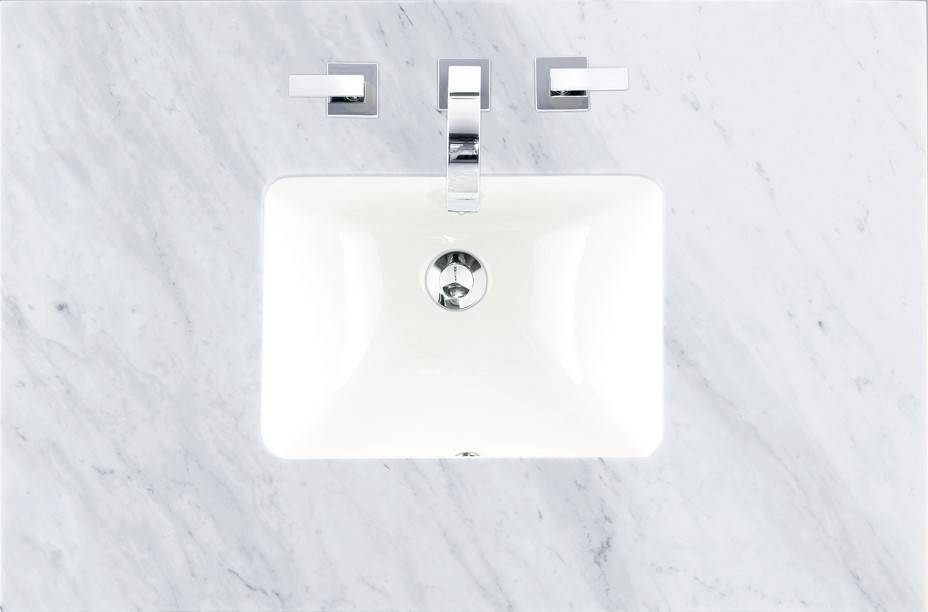 Made from nonporous acrylic composed of minerals, resins, and pigments. Nonporous, durable and easy to maintain. The durable surface resists heat and rarely stains. If marking occurs, it can be buffed out
Easy to Clean
Stain Resistant
Bacteria Resistant
Arctic Fall Solid Surface
080-S26-AF-SNK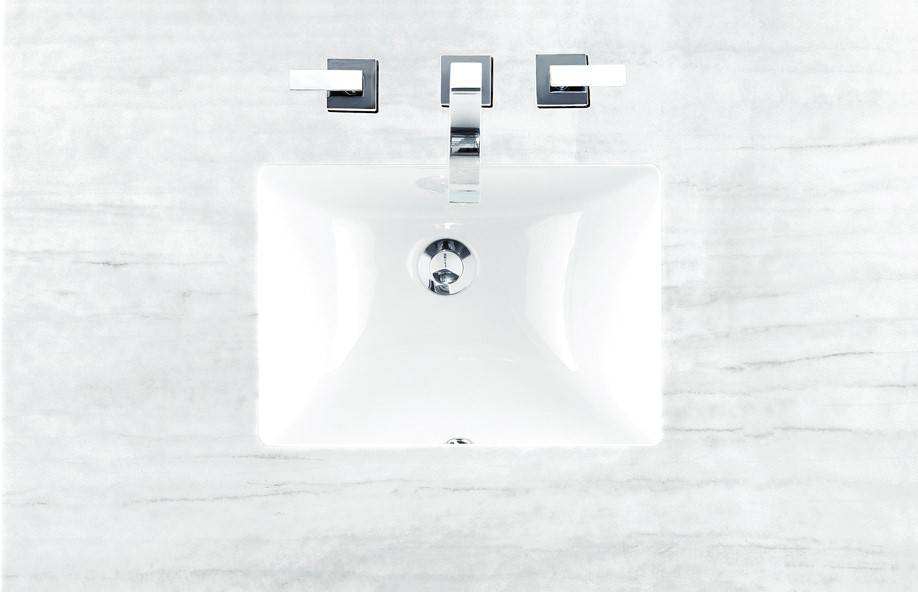 Brookfield 26" Spec Sheets
Click to View and Download